The Toshii School Of Wellness (TTSOW) is your direct link to therapeutic guidance for holistic self care and care for others. We offer, both, online and in-person workshops, classes and retreats. To register for an online course, click the 'Enroll Now' button above. To learn about registration information for in-person workshops and retreats, visit here.
Our mission is to provide enriching and dynamic courses that stimulate the flow of personal life force energy (qi, chi, ki, prana) for all persons to achieve overall homeostasis (health and wellness) for the mind, body, and soul.
If you are an individual looking for holistic ways to heal self, family, and/or friends, or, a bodyworker looking to supplement your practice with new modalities and/or an understanding of energy medicine, then TTSOW is your education center of choice.
TTSOW is, also, the host and producer of My Sacrednicity, an annual Holistic Wellness Retreat for womb∞men. 
The idea and concept of My Sacrednicity was birthed in the fictional novel, Redemption's Lullaby. It's creation was stemmed from various revelations related to individual, familial, and societal dynamics, and, the self worth of womb∞men, in general.

The physical, anatomical structure of focus is the womb as it is a gateway for humans to cross over (via birth) from the spiritual realm to the physical realm, the earth. With such a miraculous and wondrous charge and responsibility, it is only befitting to revere the womb, and more importantly, the entity honored with this anatomical structure, women, or womb∞men. 
To elevate the Collective Consciousness of all womb∞men, WE must first give birth, or manifest, higher vibrations individually. Thus, My Sacrednicity, provides tools, activities, services, exercises and information designed to help womb∞men purge, detox, and release self-sabotaging patterns, as well as help to strengthen, celebrate, and amplify their innate power by presenting workshops that specifically focus on womb health as it pertains to the sacral chakra, and the body, mind, and spirit, in general.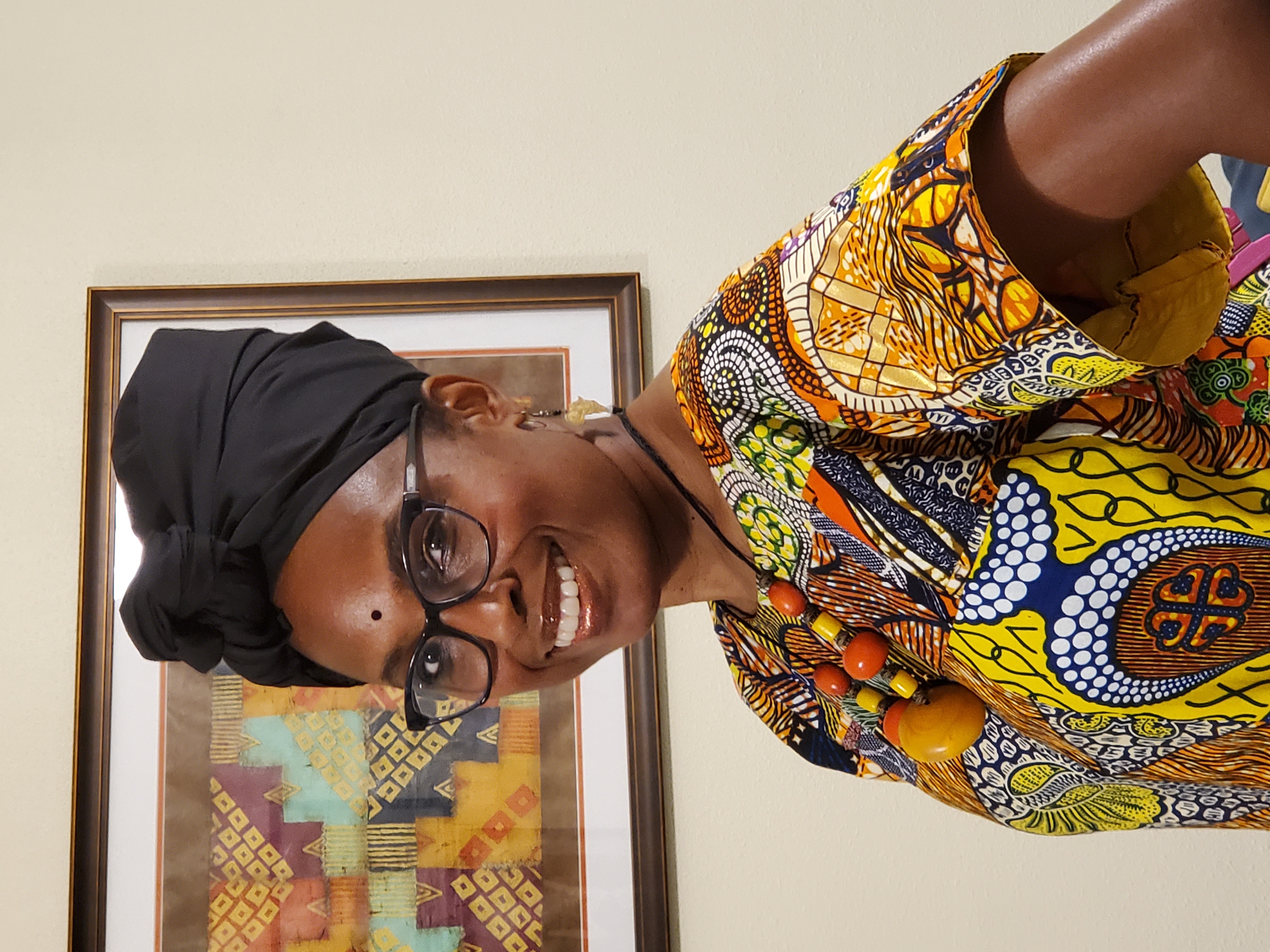 Hi, I'm Toshii K. D. Cooper
In addition to being the Founder and CEO of The Toshii School of Wellness, I am, also, the Founder and CEO of Infinite Healing, a holistic mobile spa that has been serving the Atlanta-metro area for over a decade and a half. We provide mobile holistic wellness services that bring the experience directly to you. Our wellness techniques, including massage, detox body treatments, Reiki, Reflexology, guided meditation and breathing exercises have positively transformed peoples' lives via in-home (individuals and groups) and Corporate wellness events.
Additionally, I am a Licensed Massage Therapist, Massage Therapy Instructor, Continuing Education Instructor (for massage therapy), certified Reiki Master, Reflexology Practitioner, reaper of The Law Of Attraction, and a published author of Redemption's Lullaby - a fictional novel. My extensive study and practice of healing the body, energetically, led me to create the Atoning Chakra Massage (ACM) - a modality that collectively treats the mind, body, and spirit via the chakra and meridian systems. I teach ACM and Reiki I and II as Continuing Education courses as an approved provider in Louisiana and Alabama.
It's my passion about human energy fields and the innate empowerment one embodies in life once they tune into their true potential that motivates me to share my knowledge, enthusiastically, with the world. My interests in the many healing options embedded within the Wellness Industry has helped me to attract and partner with some dynamic professionals who excel in areas that I lack in expertise. Look forward to meeting them in upcoming workshops, classes and retreats. Lend us your opened mind and undivided auric attention.
I stumbled upon Ms. Cooper's Atoning Chakra Massage in October 2016 when she offered it at the International School of Skin, Nailcare, and Massage Therapy, ISSNMT. I am a proponent of Energy Medicine, but rarely have the time to practice outside of working hours. Ms. Cooper's approach to teaching the concepts of understanding energy as it travels through the body and quantifying its magnitude is nothing short of brilliant. She breaks down concepts and theories so that the average person can understand, and still manages to challenge the most energy savvy practitioners in the field. The depth of knowledge I gained from the Atoning Chakra Massage class was without a doubt a truly life changing experience. Not only was I transformed as a person by understanding my role and purpose in the grand scheme of things, I was also able to finally remove the blockage I developed from being in a position of constant stress to working with divine energy to help others see the potential of working from a grounded and centered state of being.
What Ms. Cooper offers in her classes are nothing short of a miracle. I am ever changed by the knowledge she shared throughout her Continuing Education Atoning Chakra class. I feel humbled in her presence and I'm grateful that she has chosen our school to deliver the awe inspiring gift she possesses.
Sincerely,
Che Chinn
Campus Director, ISSNMT